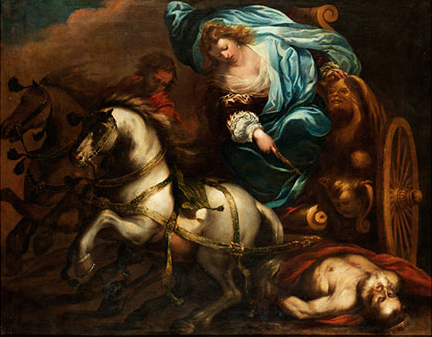 No theme in literature or art is more taboo than daughters who kill fathers. Here is a rare example.
.....Tullia overthrew her father, the King of Rome, enthroned her husband Tarquin, then drove over daddy's assassinated corpse.
.....The gods were so appalled they cursed the monarchy; the result was the Roman Republic.
.....This painting of the last Queen of Rome (Genoese school, seventeenth century) was auctioned in Munich
in July 2017; the estimate was thirteen thousand pounds.
.....It reached three hundred. The punters, perhaps, do not care to contemplate female patricide.