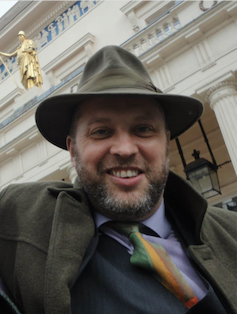 Richard Major,

who was born in Polynesia, has degrees in history, literature and theology, and a doctorate
from Magdalen College, Oxford, for a thesis on Reformation literary theory.
He has taught at universities in England, Italy, America, Australia, India, Slovenia and, most recently, Hungary;
and for some years worked in New York as a journalist and commentator.
He now lives with his wife and two children in the middle of Africa.