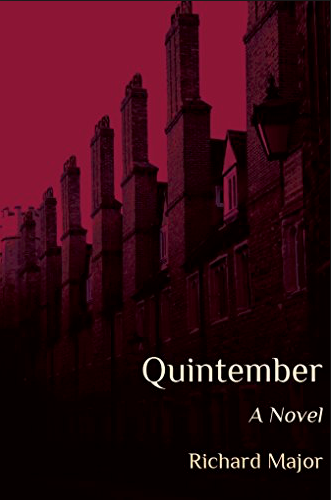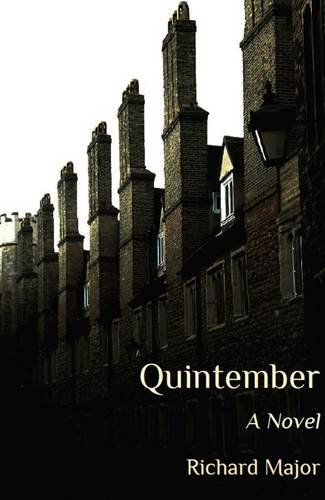 Richard Major's Quintember: the first volume of the misdemeanours of Dr Felix Culpepper
is a satirical novel about diplomats, politicians, Cambridge undergraduates, artists, policemen, and the dregs of Britain's aristocracy.

What's a Foreign Secretary to do when the Harani ambassador deliberately runs over a young couple in the West End, a hit ordered by the dictator of Haran's appalling teenaged son? What's to be done if a nihilist philosopher's books are driving students to suicide?
If Iran's touring Rothko exhibition is pillaged?
We call in Felix Culpepper: overtly a Latin don at St Wygefortis', the dimmest and most anarchic college in Cambridge;
covertly, Assassin-by-Appointment to the British Establishment.

Quintember was shortlisted for the 2017 People's Book Prize for fiction.
It is the first of a cycle of twelve Culpepper novels; the next two installments are Parricide and Piracies, launched in January and May 2018.